How I lose Weight And Reduce Tummy Fat | Client Testimonials
Over 50,000 women have successfully slimmed down with dorra and made their curvaceous dream come true. Like them, you can achieve this similar amazing slimming result TODAY!
SIGNUP NOW



Melissa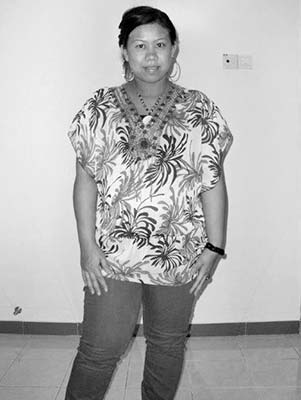 Age: 33
Before: 85kg
After: 49kg
Lost 36kg in 12 months
From XXL to M

Problem: Post-Natal Fat
"I gained so much weight after giving birth, my colleagues always mocked and described me as a fat and short lady. Not only that, I was once impolitely criticized by a shopkeeper on my body size and she directed me to clothing with bigger size, I felt very sad about myself. I've tried few methods to lose weight but did not work. Seeing my struggles, my friends recommended me to dorra.
With the help from dorra, I have lost 36kg! dorra helped me not only achieving my 50 kg ideal weight but more than what I have expected, 49kg! I am no longer being mocked and my colleagues said I looked taller and slimmer! I am now proud with my silhouette and I have gained back my confidence!"

Miki Tang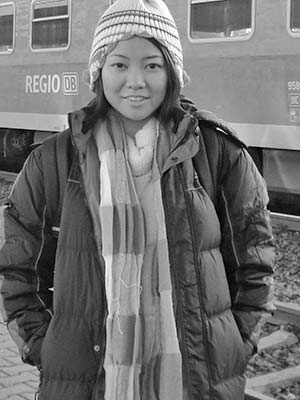 Age: 31
Before: 59kg
After: 45kg
Lost 14kg
From XL to S

Problem: Bulging tummy
"My friends mistakenly thought I was pregnant because of my bulging tummy that I got from often eating oily fried foods and drinking beer late at night. The worst case that ever happened was when rushing to meet my client, my dress's zipper broke because it was too tight on me and I was forced to buy a new dress before meeting client. Since after, I promised to myself that I must slim down.
I decided to give a try on dorra after listening to their radio advertisement. After going through the customized treatments, I've lost 14kg in total! I am now more confident with my outlook! Also, the awkward situation of dress's zipper broken will never be happening anymore!"


Michelle Lee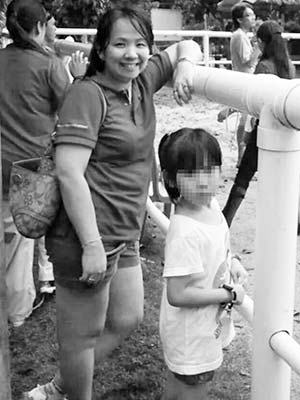 Age: 40
Before: 58kg
After: 49kg
Lost 9kg
From L to S

Problem: Bulky lower body
"Due to my busy schedule, I was unable to eat my meals on time, the unhealthy eating habit and lifestyle messed up my metabolism and digestive system, hence leaded to massive change in my body weight. My overweight issue caused my health to go downhill. My family members and friends also started to criticize on my body size for becoming bigger from day to day.
I couldn't stand for it anymore and decided to give a try on dorra. dorra surprised me by showing visible result after every session. Now, I am not only getting perfect figure but also a healthier body! Not to mention, my clothing size dropped to size S from size L!"


Lydia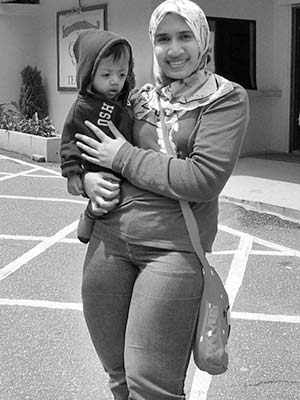 Age: 34
Before: 64kg
After: 52kg
Lost 12kg in 4 months
From XL to M

Problem: Wide hips and huge thighs
"Because of breastfeeding, I consumed a lot of foods every day and the over-nutrition resulted in drastic weight gained. To look slimmer, I put on girdle every day no matter where I go. My husband started to make negative comments about my body size and refused to bring me along to any event. I decided to make a change on my weight as my husband's opinion meant a lot to me.
I met my life savior, dorra in an exhibition and successfully lost 12kg within 4 months! Now I am able to try on any nice dresses confidently and can finally throw away my girdle! Not only that, my husband is now proud to bring me along to all kinds of events!"


Ejeff Leong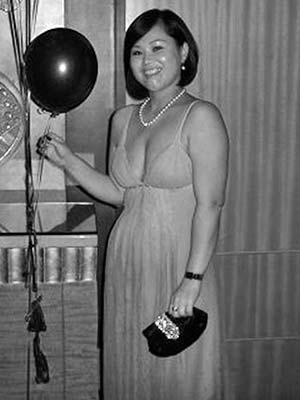 Age: 39
Before: 56kg
After: 47kg
Lost 9kg
From M to XS
Problem: Bulky Lower Body
"My weight was around 56kg after I gave birth to my second child. I tried to slim down by controlling my diet, taking slimming pills, and going to slimming centers, but they were all unsuccessful.
With the help of dorra, my clothing size has successfully decreased from M to XS and my new weight is now 47kg! My friends say that I have a perfect silhouette, and I can now fit into a cheongsam perfectly."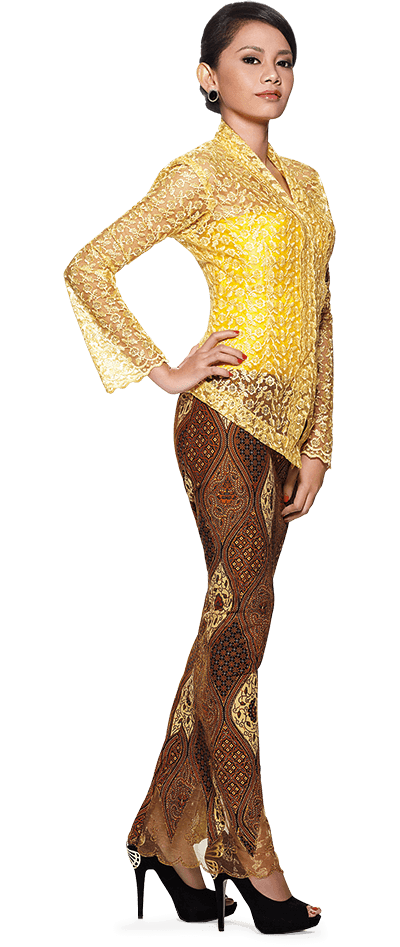 Titien Nurjeicyla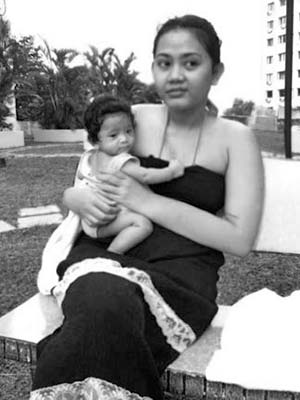 Age: 27
Before: 60kg
After: 46kg
Lost 14kg
From M to XS

Problem: Post-Natal Fat
"When I was 4 months pregnant, my weight increased drastically. I felt so stressed with my body which changed quickly from XS to M, and finally to L. I was so stressed-out with my overweight body, even my emotions were affected by my weight. I was ashamed to go out.
dorra has helped me lose weight and slim down to my ideal body size. After a few sessions, I can fit into an XS T-shirt. dorra successfully helped me reduce tummy fat, and my waistline has slimmed down from 29 inches to 22 inches."


Cassey Chung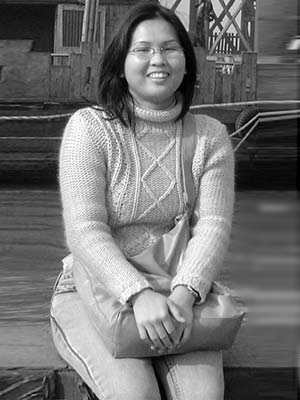 Age: 30
Before: 63kg
After: 48kg
Lost 15kg in 4 months
From L to S

Problem:Chunky Thighs, Bulging Tummy
"When I was plump, I didn't like to be in photographs. I felt that my huge size, especially the lower body, blocks the people standing next to me. After visiting dorra for 2 months, my clothing size went from L to S.
Now everybody notices my stunning silhouette when I take photographs. My elder sister praised me when she saw me wearing a swimsuit without any signs of cellulite."


Rebecca Chee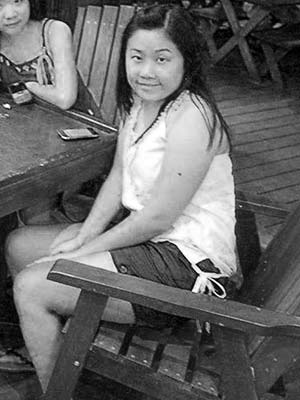 Age: 27
Before: 57kg
After: 48kg
Lost 9 kg in 4 months
From XL to M

Problem: Huge Thighs
"After I started my work life, my waistline kept increasing until I can no longer fit into my trousers. It was so difficult to pull them up. One of my male colleagues kept saying that I will not slim down. I wanted to show him that I can do it. In addition to that, I want to be a slim and slender bride too.
In around 4 months, my clothing size reduced from 'XL' to 'L', and subsequently from 'L' to 'M'. My thighs are now slim and my legs are slender. Now, I can fit into beautiful dresses nicely and I am very satisfied with the slimming results. My colleagues noticed that I have slimmed down too. Thank you dorra, for helping me become a pretty bride.!"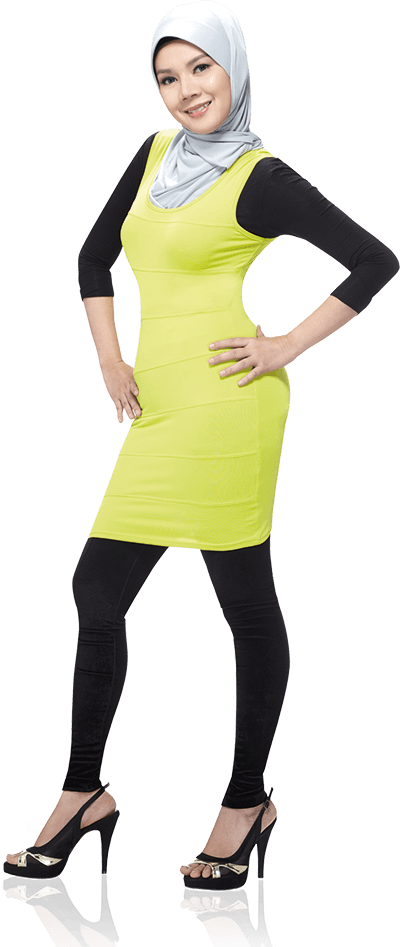 Noryanty Mohd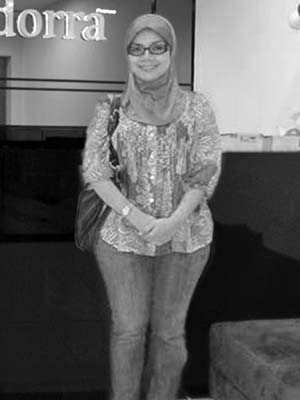 Age: 34
Before: 62kg
After: 52kg
Lost 10kg in 4 months
From XL to M

Problem: Bulky Lower Body
"When I was fat, I have no mood to go shopping because I couldn't fit in all the desired beautiful dresses. My husband made comments about my bulky lower body, which is imbalance compared to my upper body.
I tried various ways to slim down but to no avail. But, with dorra Slimming, I see amazing results. My lower body has become slimmer and my weight has decreased. I am very satisfied with dorra's slimming results. Now I have no more worries!"