Over 50,000 Dorra® success stories!
Over 50,000 women have successfully slimmed down with Dorra and made their curvaceous dream come true. Like them, you can achieve this similar amazing slimming result with Dorra. Read on to find out how these ladies, as common as you and I, managed to slim down successfully.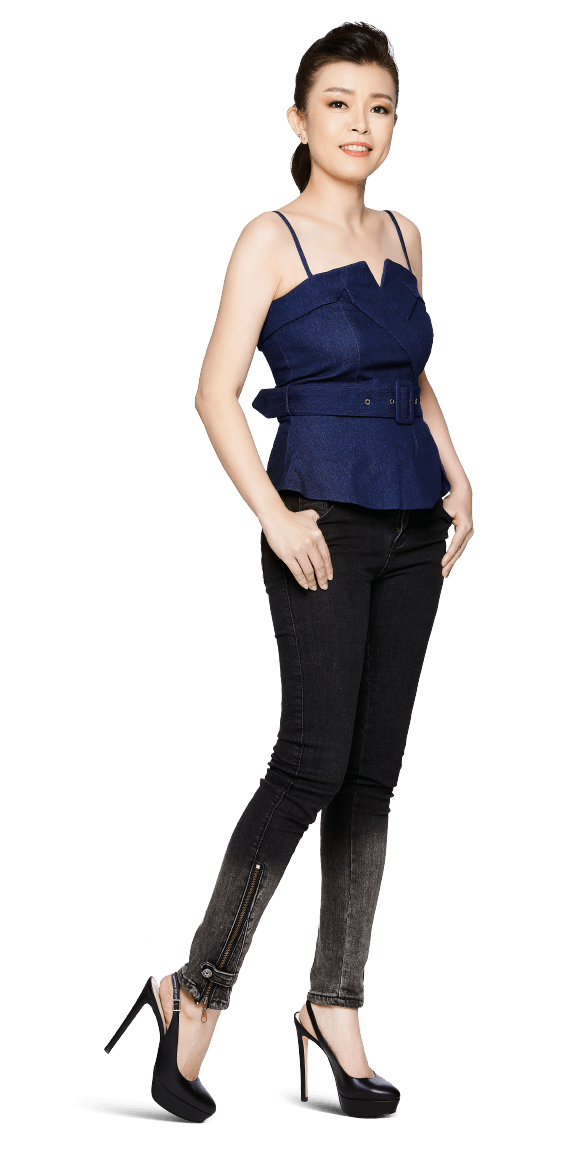 May
82kg ► 59kg
Total lost 24kg
2 years ago, I was at 82kg with a height of 164cm! I wasn't only plump but my blood pressure, cholesterol, blood sugar was all excessive. My sciatic nerve was affected, my knees were always in pain so the doctor told me I should lose weight and my family was very worried too.
I never wanted to look like that, being overweight drained my confidence, I couldn't bear seeing my reflection in the mirror. For a woman who knows she's overweight and couldn't bear looking at herself in the mirror, it's a really sad feeling.
I found Dorra, the lower body weight loss slimming expert when I was at my lowest. My weight started decreasing after the second treatment and I had treatments once a week. After a period of regular treatments, I've lost 24 kg. I am now 59kg and I am not only slim, but have also regained my confidence and my health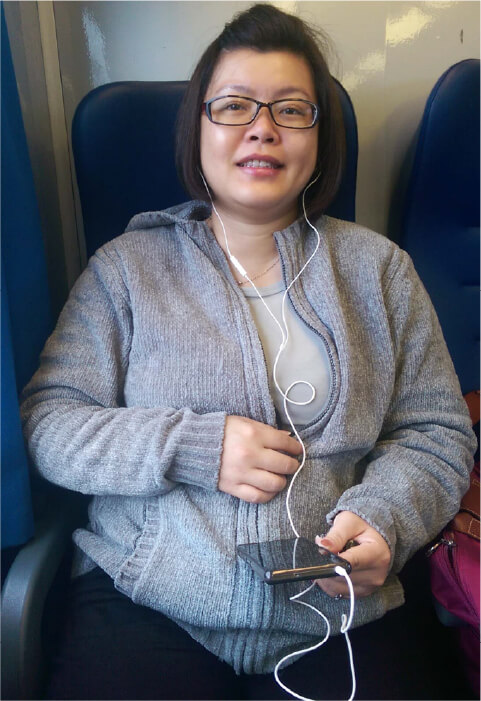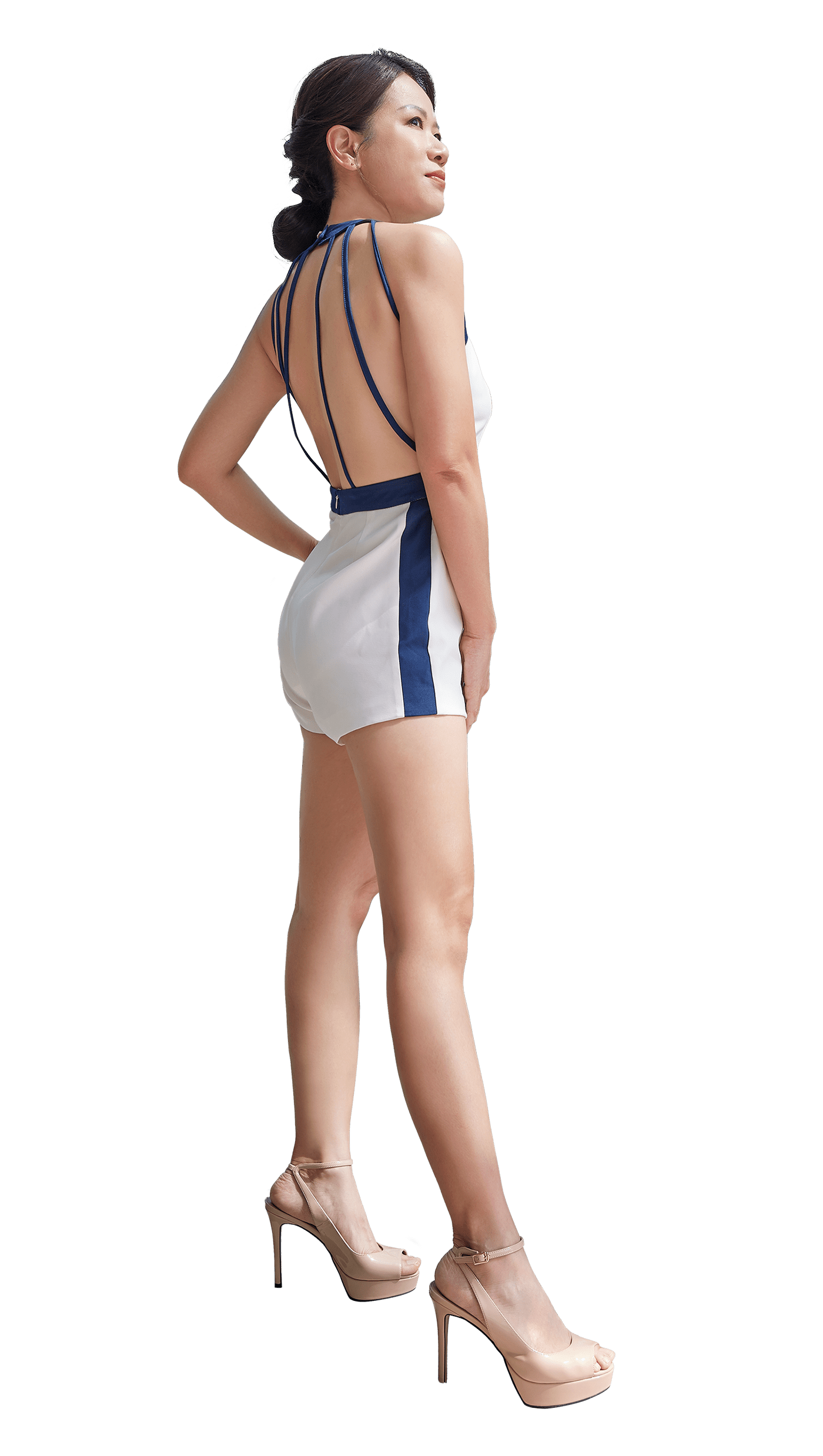 May
70kg ► 50kg
Total lost 20kg
When I was working overseas, I had to drink a lot and had irregular sleep and meals which caused liver problems which I had to start taking medication for. Within half a year, my weight skyrocketed, and my health plummeted.
I was determined to change after coming back, so I headed to Dorra to try their treatments. I do not perspire easily so it was an experience of relief after the treatment and a round of perspiration, it was so relieving. After regular treatments for 6 months, I managed to lose 20kg. My health and sleep improved, and I no longer have to go to the doctor for medications. The best thing is my weight does not rebound regardless of how much I eat!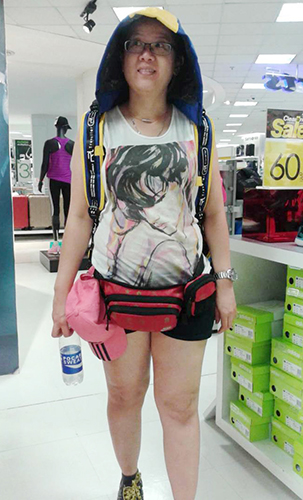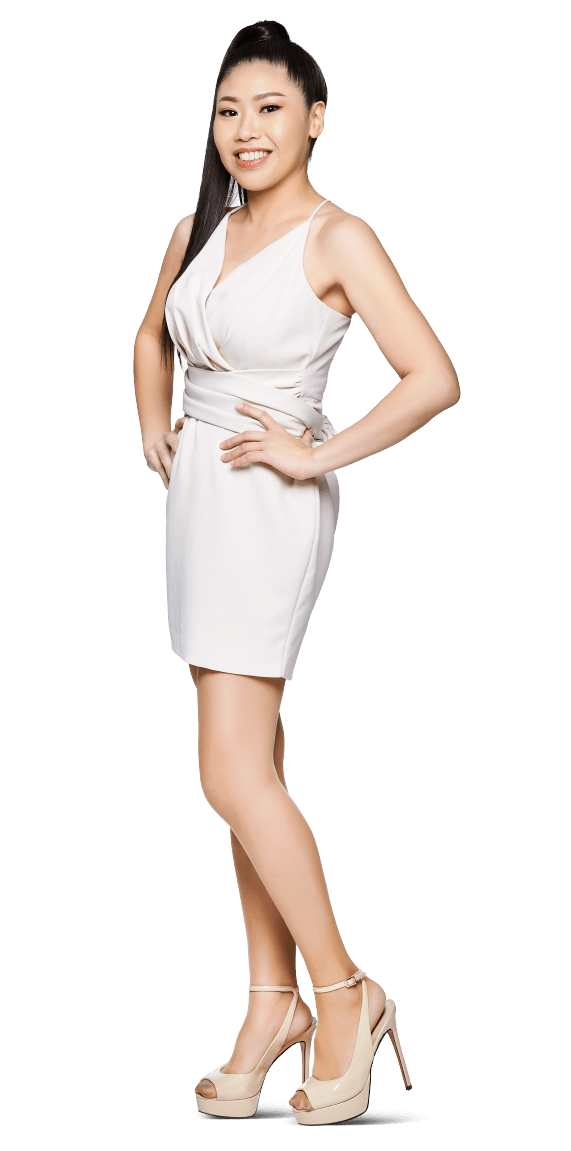 Jennifer
65kg ► 51kg
Total lost 14kg
After giving birth, I consumed a lot of tonics during confinement which resulted in my weight increasing by 12kg! I changed from size S to size L! I couldn't accept that I gained so much weight and it was so difficult to get rid of the bulging tummy. After seeing Dorra's successful testimonials, I decided to give Dorra a chance and to my surprise, I lost 10kg in 4 months! It was unexpected, unbelievable and I am really happy with the results!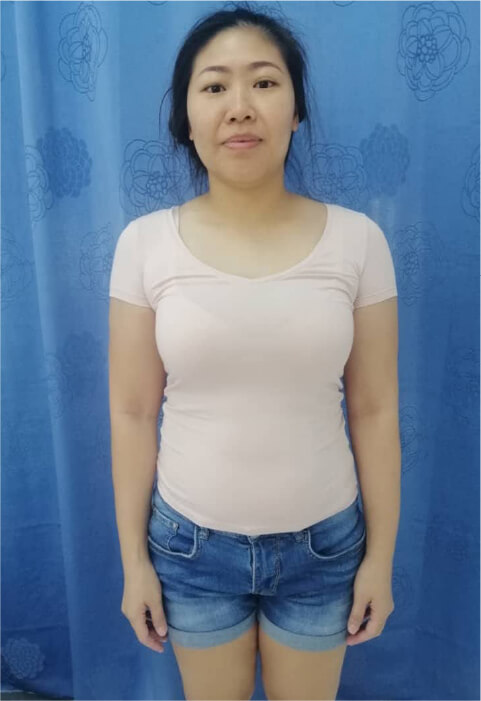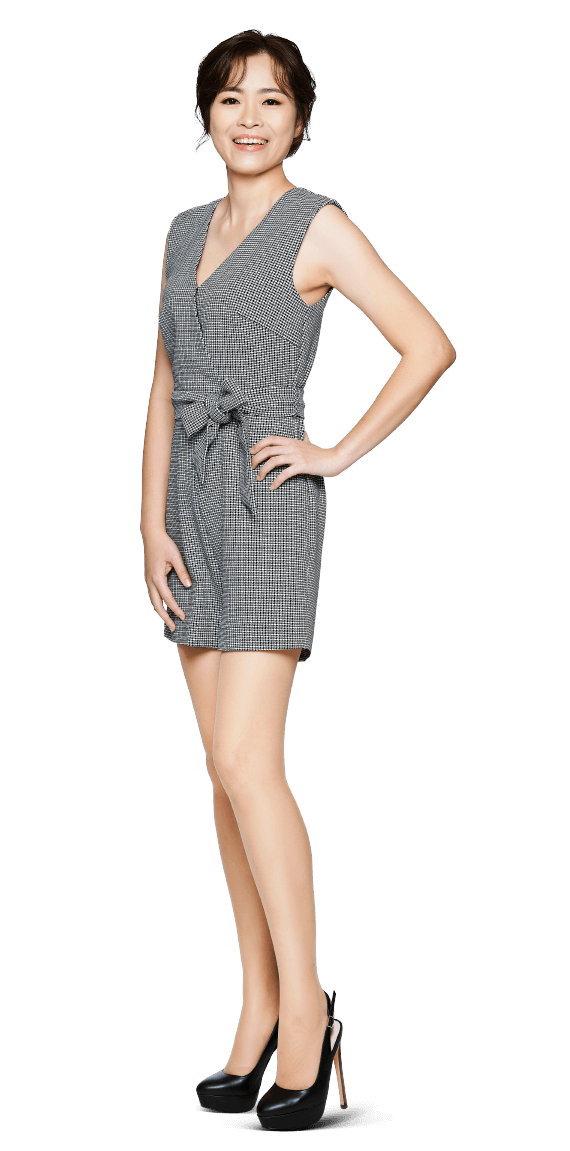 Amy
65kg ► 51kg
Total lost 14kg
Amy has successfully dropped from Size XL to Size S, 65kg to 51kg in just 3 months with Dorra!
Amy had been traumatized by the most common weight gain problem women face, post-natal weight gain. Her body changed and her confidence plummeted. Before losing weight, due to her figure, she frequently had body aches, irregular periods and water retention. She tried many ways to lose weight but it was hard to maintain because after exercising her body ached terribly and it was very tiring.
It's fortunate that she gave Dorra a chance to help her solve her weight problems. She had the Bye-Bye Fat, RF and Detox treatment at Dorra's outlet and consumed Dorra's.. home care products at home as well for more effective results. She managed to lose weight and transformed from a Size XL to Size S.
"A huge thank you to my consultant for all the things she did for me. I have regained my perfect figure and my health!"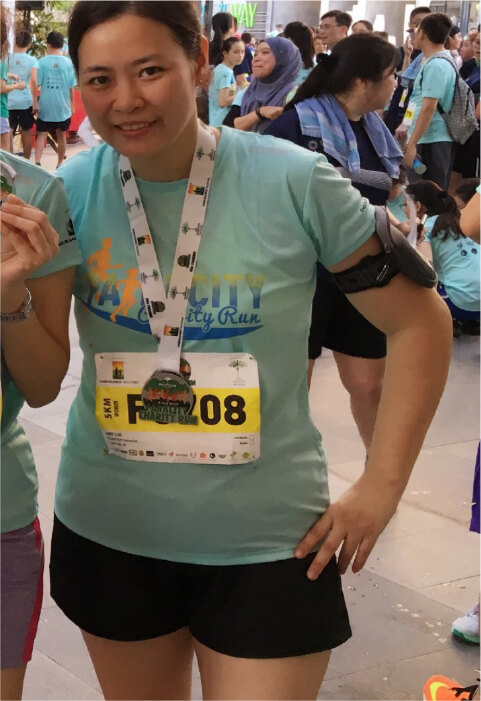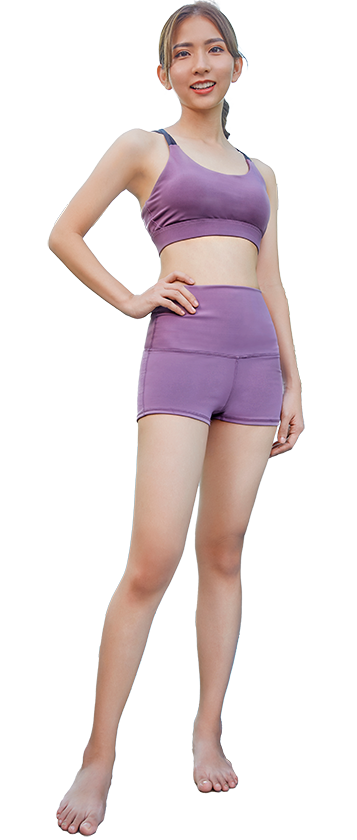 Yeen Cheng
60kg ► 46kg
Total lost 14kg
After giving birth, I gained 14kg mainly on my lower body, my legs and lower abdomen. I am aware of the "Golden Period" for slimming which is within 6 months after giving birth. So, I went to Dorra for help. Within 6 months I am back to my old weight before pregnancy, the results were quite instant.
Now, I look younger and healthier compared to the time before I was pregnant, I do not look like a mother as well. I am still getting regular treatments at Dorra to maintain my figure and my health as well.
I would recommend mothers who suffered from post-natal weight gain, make good use of the "Golden Period" and seek professional help from Dorra. You will be able to regain your pre-pregnancy figure in no time. On top of that, you may even look younger and healthier!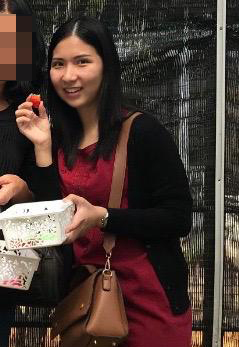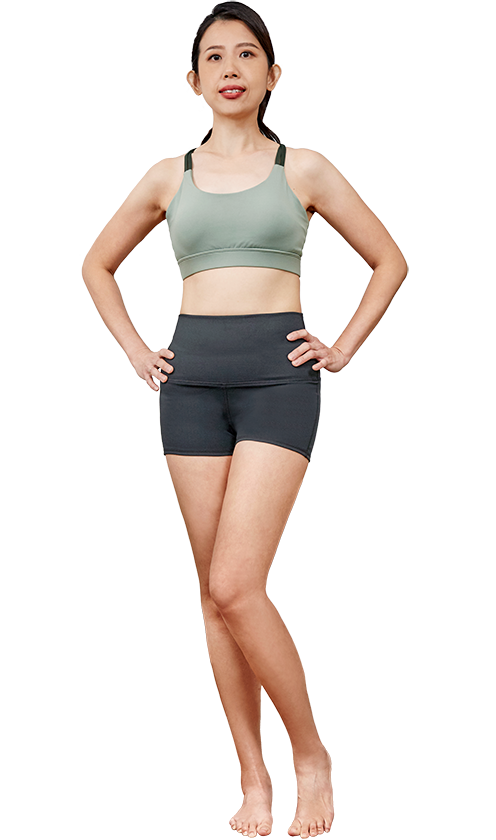 Janice
63kg ► 50kg
Total lost 13kg
After having my child, it was so hard to reduce my tummy, and I tend to have water retention regularly on my lower body. Hence it was hard to find clothes that fit me. My husband even said I still look pregnant even after giving birth. That was really devastating. I tried dieting and exercising but nothing worked for me, until I found Dorra!
I have been getting the Bye Bye Fat and RF treatment regularly at Dorra. I successfully reduced to a size S from size XL within 9 months, I am now very happy with my figure.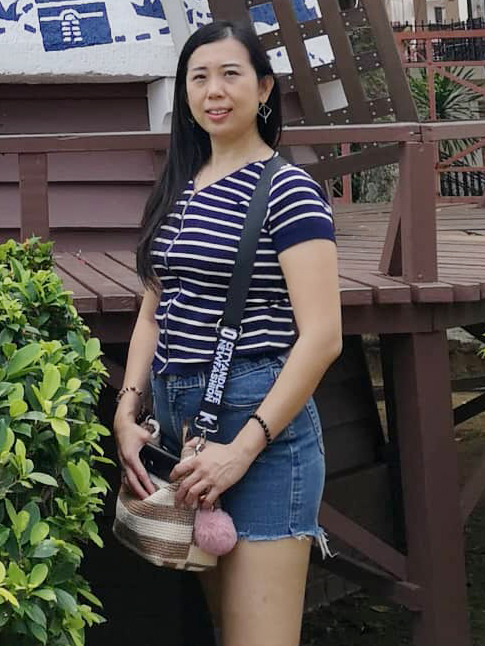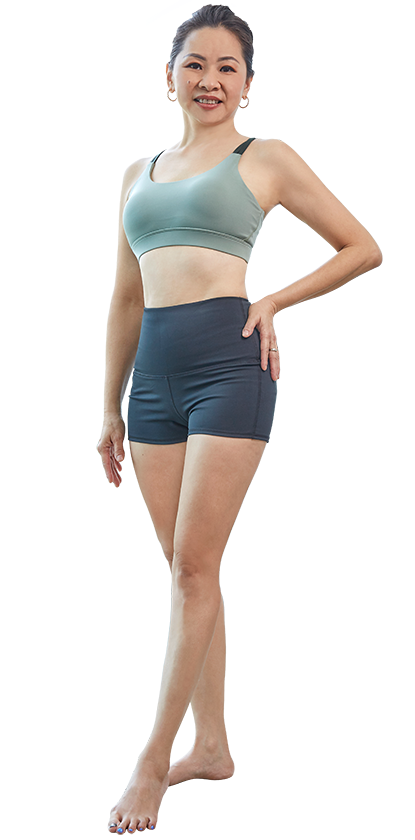 Yvonne
61kg ► 51kg
Total lost 10kg
My weight rose from 51kg to 61kg due to work stress, I gained 10kg! I tried exercising vigorously but it did not work, my body size increased instead, so I gave up.
I came upon Dorra by chance. Through the consultation I learned about my body's water retention and bloating. So, I followed the consultant's advice to try the customized treatment. I regained my previous weight easily and look even slimmer than before, I can now wear a size S!
Although I am nearing menopause, I am not worried because I have Dorra to help maintain my health and figure with their treatments.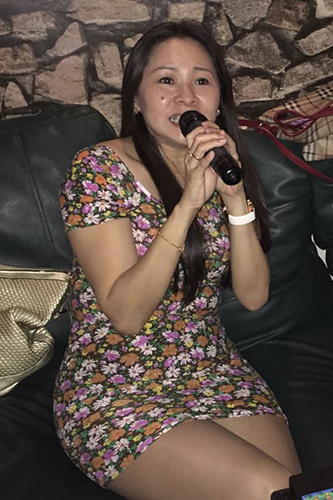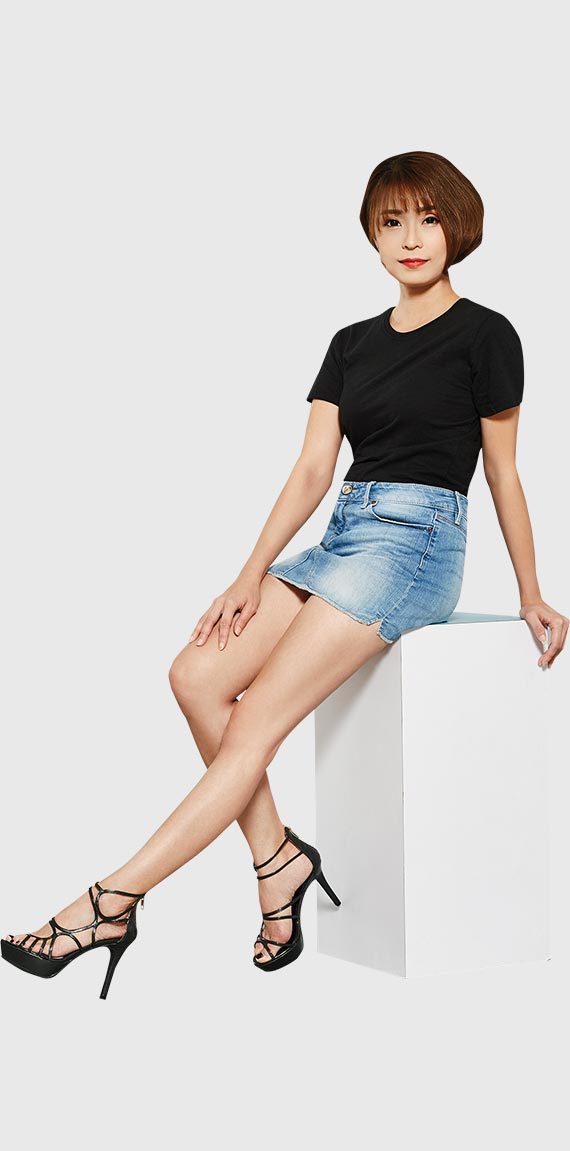 Kinki
56kg ► 47kg
Total lost 9kg
The consultants at Dorra were very attentive and caring. They would explain the treatment process thoroughly and how it will help me lose weight. Through the process, I managed to understand my body better and take the right precautions to avoid weight rebound.
Hearing praises from others about how I have slimmed down and how great I look now is the confidence boost I need to feel good about myself. I'm glad that I have made the right choice with Dorra.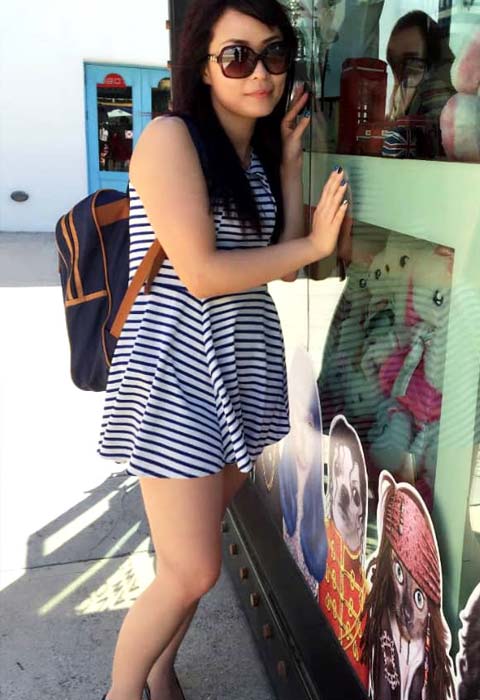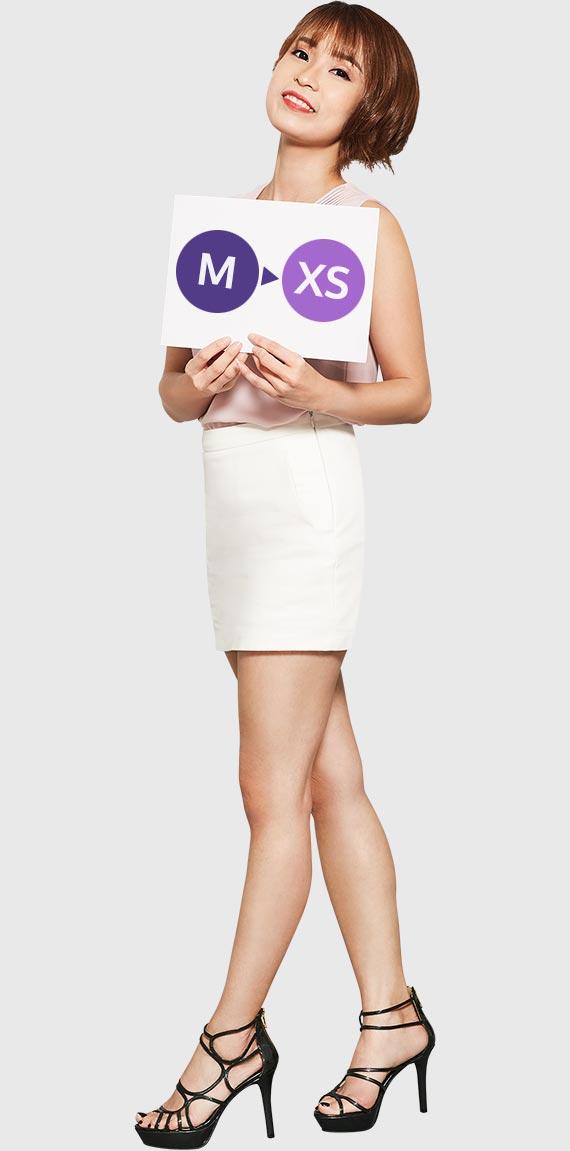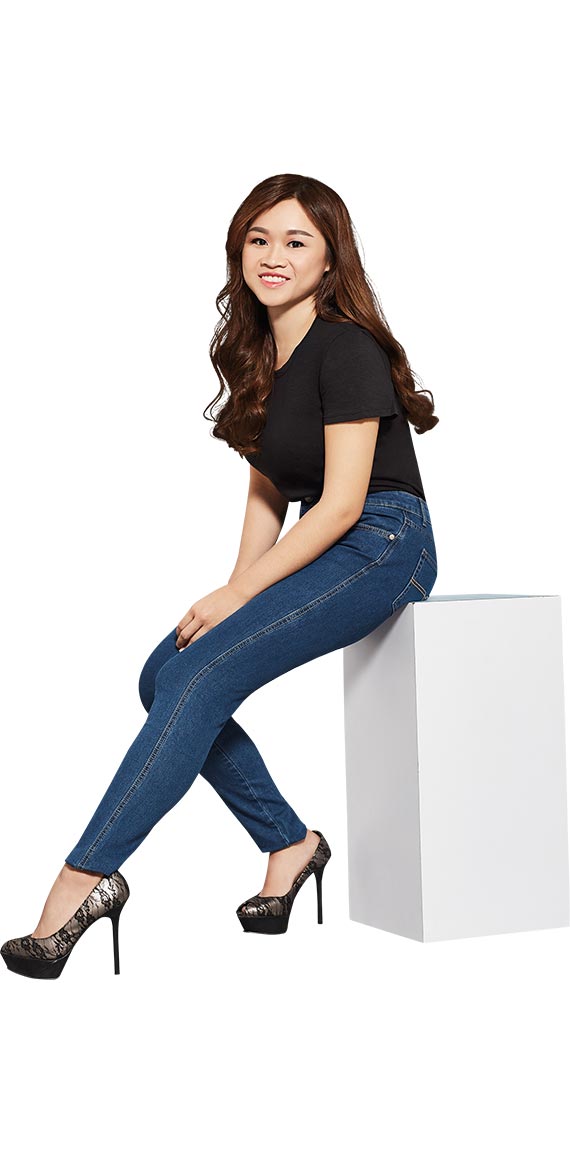 Shu Ting
70kg ► 60kg
Total lost 20kg
Since I was quite frustrated with my bulky thighs and happened to come across the Answer and Win contest from Dorra over the radio so I participated and got a chance to try the treatment. My consultant was really friendly and took care of everything to make sure I could achieve my body goals.
I can now fit into clothes easily, there is no need to specifically look for XL or plus sizes. My friends and family told me that I look even better now since I am more confident with my body and I feel happier about myself. When they asked me about my secret, I will always proudly say "Dorra!".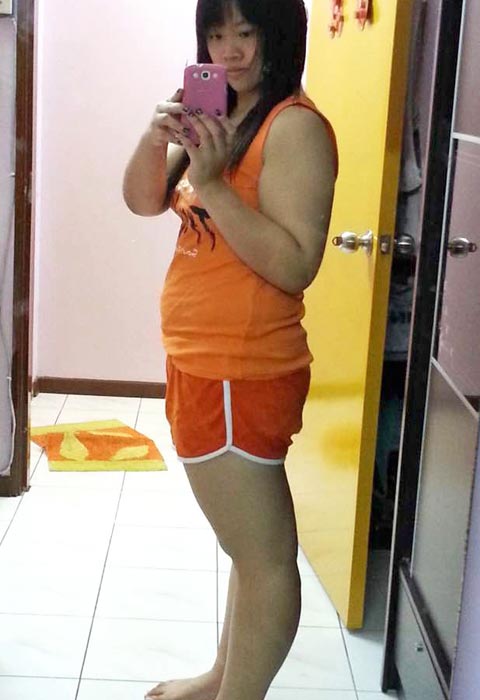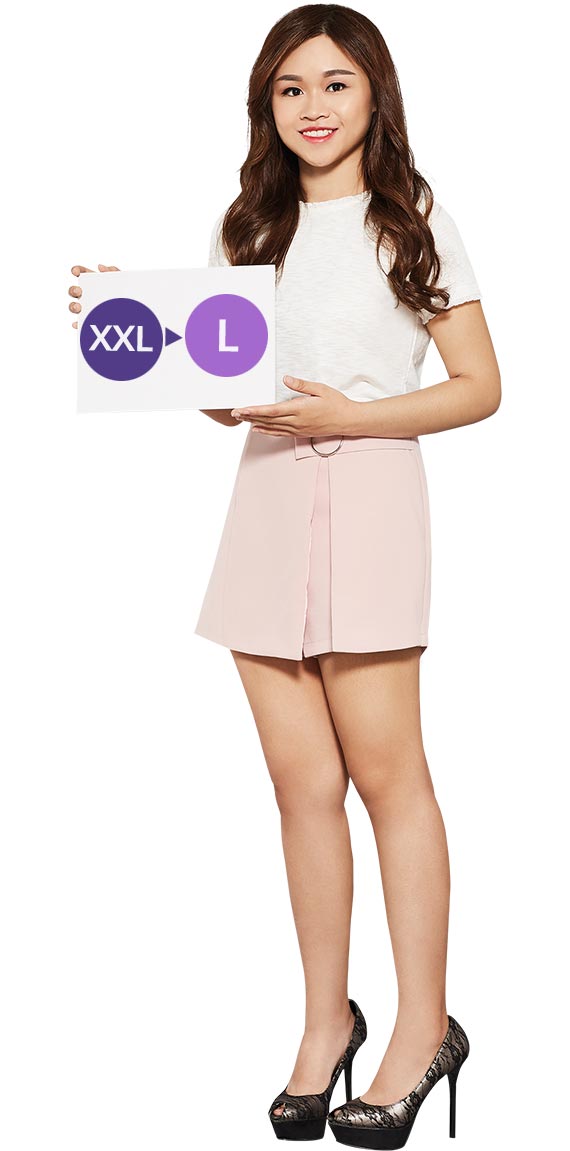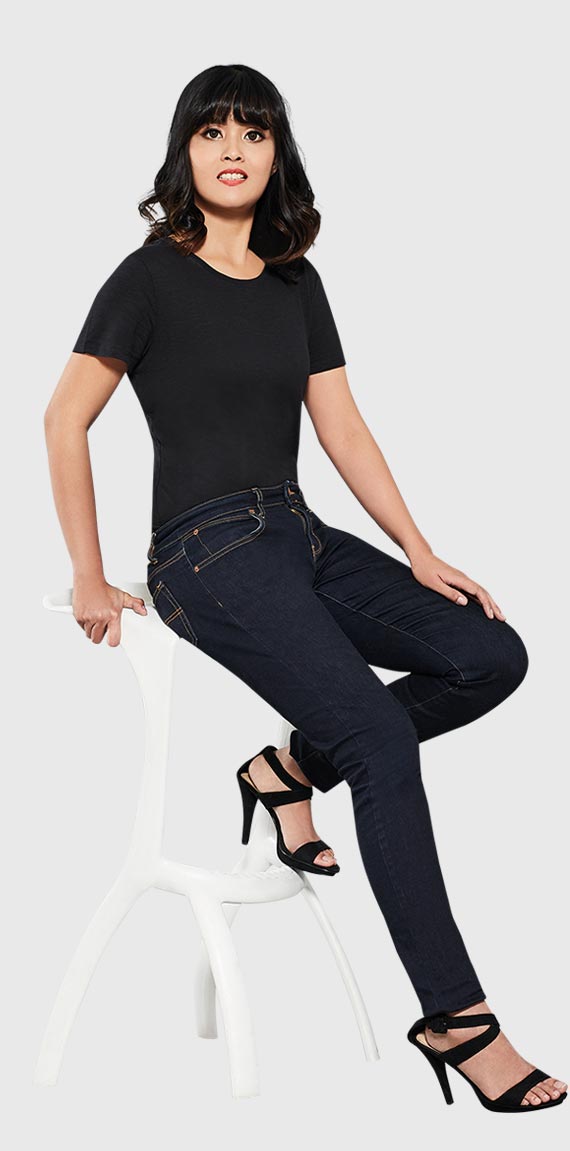 Vicky
74kg ► 58kg
Total lost 16kg
I came to Dorra hoping that they could help me lose the excess bulge on my tummy, hip and thighs, and I was amazed with the results.
In just 6 months, I managed to lose 16kg! I used to wear size L but now I can fit into size S and I can now explore various clothing styles confidently without having to worry about hiding my flaws. I am now more confident and positive thanks to Dorra!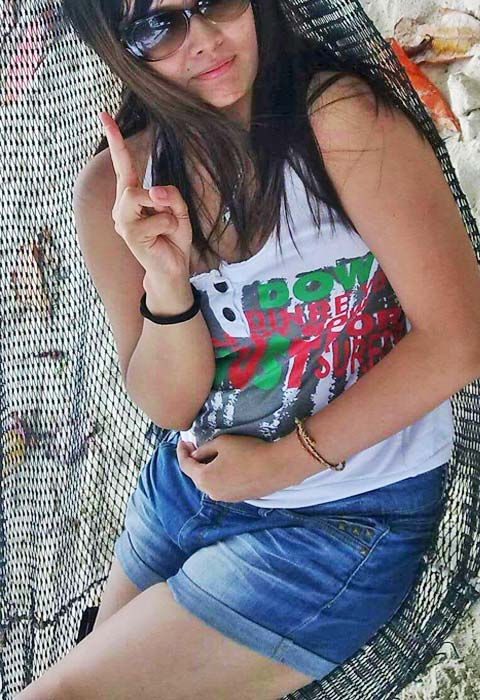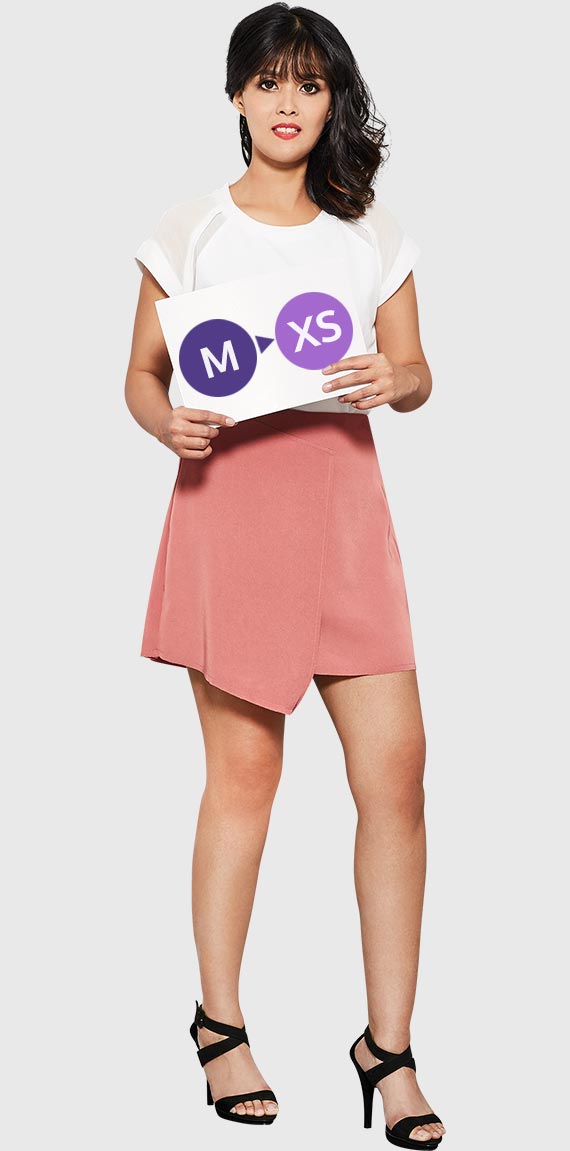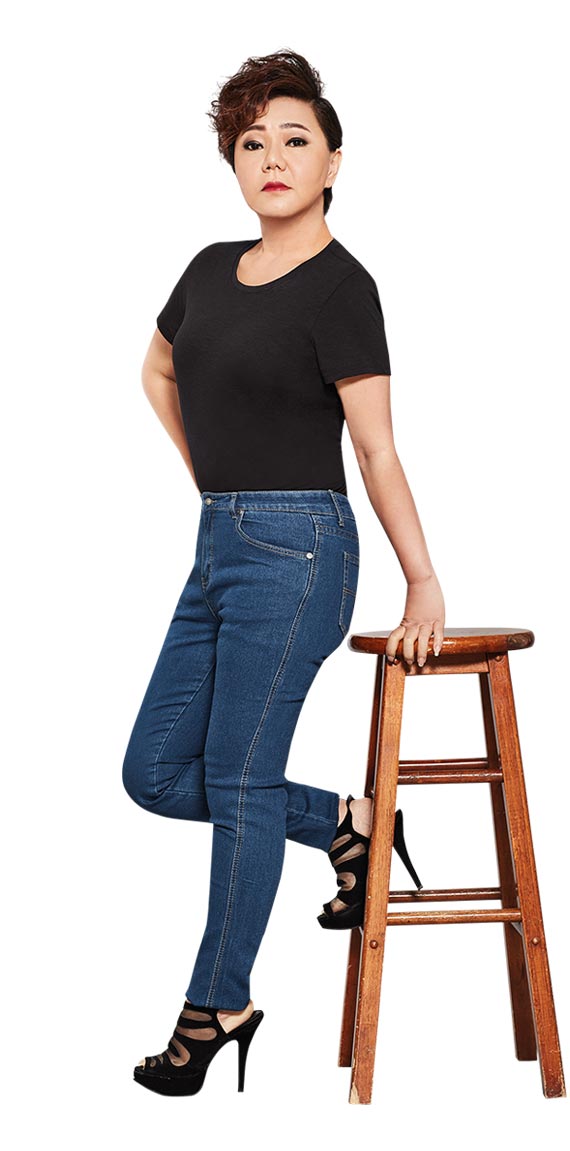 Joanne
75kg ► 59kg
Total lost 16kg
I was having several health issues due to my body weight, especially my knees. The doctor advised me to try to lose some weight so when I found Dorra Slimming on Facebook, I did not hesitate to give it a try. I am very thrilled with the results as I was losing 1kg every week! The consultants at Dorra are very helpful and attentive in guiding me in ways to lose weight healthily.
As someone who has been wearing XL or XXL almost my whole life, I never imagined that I could actually fit into a size L! My friends were surprised by my transformation and were very happy that I am now healthier and fitter.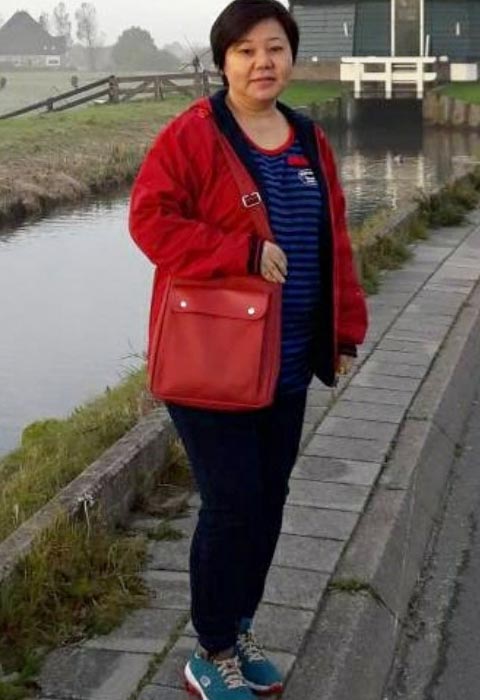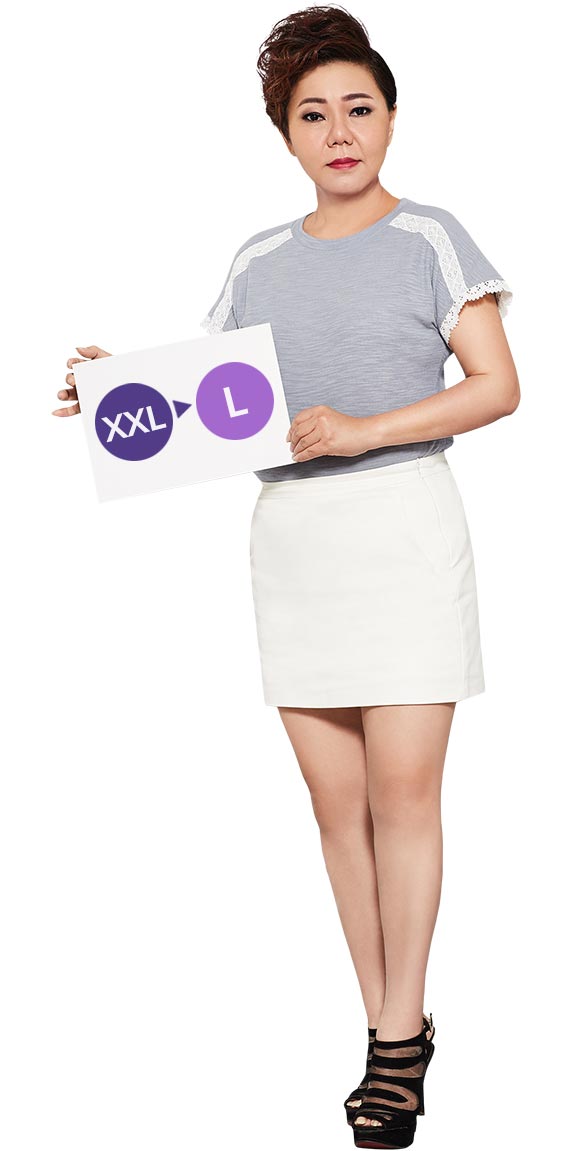 Your first trial for only RM30*
Signup now for the first trial for only RM30 (usual RM484), which includes 1 Dorra Bye Bye Fat Treatment, 1 Novashape Treatment, 1 Fat-burning Cream & free gift.
Guaranteed loss of 5cm or more in 1 session!


* available for new customers only.